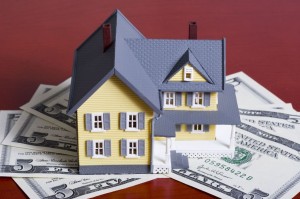 Think that you need a 20 percent downpayment to purchase a home? Many prospective home buyers buy into this myth, studies show. Yet research shows that among those who take out a mortgage to purchase a home, the median downpayment is about 10 percent.
For first-time home buyers (comprising more than one third of all home buyers), the downpayment is typically lower, in the 5 percent range, while repeat buyers typically make a downpayment of around 14 percent, according to National Association of Realtors' data.
In all, 88 percent of home buyers finance their home purchases. Some other home financing facts:
For 59 percent of home buyers, the source of their downpayment is wholly or partially their personal savings. Thirty-eight percent of home buyers use all or part of the proceeds from the sale of a primary residence, contributing to the larger downpayment for repeat buyers.
For 13 percent of buyers, the most difficult step in the home buying process is saving for a downpayment. Of those buyers, nearly half say that student loans made saving for a downpayment more challenging. Forty-two percent cite credit card debt as being their primary challenge; 37 percent cite car loans.
Of all home buyers surveyed, 65 percent are married couples, 18 percent are single females, 7 percent are single males, and 8 percent are unmarried couples.
Are you ready to purchase a home? We're here to help you get started!