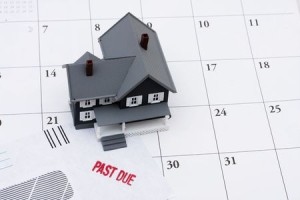 Maybe you're blindsided with an expensive medical procedure. Or your spouse loses her job, putting an incredible strain on your household finances. Hundreds of scenarios exist that could put you in a once-unthinkable position: in danger of missing a mortgage payment.
First off, you're not alone. Mortgage delinquency rates in the United States have declined from their 2009 peak, but the 2014 delinquency rate remained close to 6 percent. That's not to say delinquency is your only move. Lenders are willing to discuss options — especially if you reach out to them before you miss a payment.
Consider modifying your loan, either by changing your interest rate or paying back the principal over a longer term — both changes can help your bottom line. For example, extending the term of your loan may increase your total cost, but it will reduce the amount you owe every month. You might also save money by refinancing to a lower interest rate. You'll have to pay fees and other loan costs to make these changes, but the short-term gain might be worth the long-term costs.
The Federal Trade Commission's Making Home Affordable Modification Program can help if you meet the following criteria:
You are struggling to make your mortgage payments due to financial hardship.
You are delinquent or in danger of falling behind on your mortgage.
You obtained your mortgage on or before Jan. 1, 2009.
You less than $729,750 on your primary residence.
However you decide to handle your mortgage shortfall, be on the lookout for scams. Companies claim that they can lower your payments by changing your loan terms, but nearly all their promises of relief are false. Unless they can prove a connection to your lender or the federal government, ignore the offers — no matter how attractive they are. Plenty of legitimate help exists for borrowers. Talk to your lender to figure out how you can stay current on your loan.