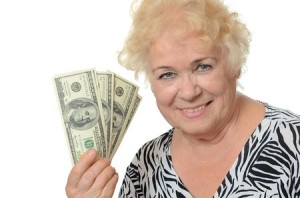 You're ready with a down payment for your home, but you need to borrow at least $150,000 to complete the purchase. Your parents offered to lend you the money—should you accept it?
As generous as your parents' offer is, the decision may not be as easy as it first appears. Yes, dealing with family instead of a stranger at a financial institution has its advantages, but it also carries its own set of disadvantages and risks.
There will still be interest
If family members—or anyone—lend you $150,000 without interest, they risk negative tax consequences from the IRS. An interest-free loan for such a large sum will likely subject them to pay gift tax on the amount. The amount that triggers the gift tax has varied a bit from year to year, but $14,000 was the limit for the 2015 tax year; $150,000 will certainly require interest. Today's interest rates, still near historic lows, diminish the advantage of the rate your parents will likely offer.
You will still need paperwork
This deal should not be consummated only with a handshake or simple note. Once you agree on reasonable terms, including at least an interest rate and payback schedule, reduce it to a properly crafted document. This step protects your parents from the IRS misconstruing their loan as a gift, and it also protects you against your parents altering the agreement—maybe they'd like an extra payment this month to fund that beach vacation. You should consult an accountant and an attorney to draw up the appropriate documents.
Things could get awkward
A loan from your parents or any family member affects everyone in the family, and it could hurt relationships. Your siblings may worry that your parents are overextended or vulnerable financially after parting with such a large sum. Maybe they'll be annoyed Mom and Dad didn't extend a similar offer to them. There will be additional scrutiny on all your purchases, vacations and other financial decisions—you bought a boat instead paying back Mom and Dad?
Every family is different, so maybe borrowing that money from your parents will work out fine. Smaller loans, especially those that fall beneath the gift threshold, are certainly a safer bet and could go a long way toward increasing your down payment and maybe improving terms from a lender.
Before you finalize any borrowing decision, take the time to consult a lender. You'll never know what products are available unless you ask.